Professional Enrichment: Health and Fitness with World Education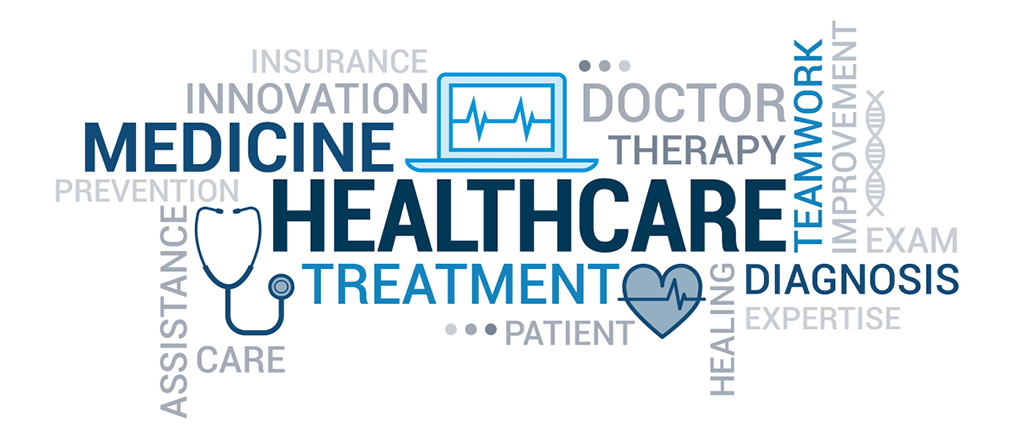 | | |
| --- | --- |
| Location: | Online Partner: Self-Guided |
| Cost: | $0.00 |
Online registration is not available at this time. Please contact our office for more information.
Support Person: Academic Technology and Outreach Phone: (406) 994-6550 Email: continuinged@montana.edu
Continuing, Professional and Lifelong Learning is proud to partner with World Education to bring non-credit online professional enrichment programs.
For more information on the professional enrichment programs we offer and to register click on the title below.
Professional Enrichment: HEALTHCARE AND FITNESS
COMMUNICATION IN HEALTHCARE
$0.00
This course provides a professional understanding of healthcare communications and the best practices for creating a positive and nurturing environment for patients and employees. This course provides an overview of how different forms of communication, from verbal to body language, impact communication in healthcare.
DESIGNING OLDER ADULT EXERCISE PROGRAMS
$195.00
Students will gain an understanding of the role exercise plays in improving health, fitness, function and quality of life in older adults. The current recommendations for cardiovascular, flexibility, resistance, mobility and balance training will be discussed. An emphasis will be given to common health conditions such as cardiovascular disease, diabetes, arthritis and frailty.
DESIGNING WOMEN'S EXERCISE PROGRAMS
$195.00
This course teaches students how to develop exercise programs/prescriptions, exercise-related goals and objectives, appropriate training modifications and program evaluation strategies for women. Topics include resistance/weight training techniques, flexibility/stretching training and cardiovascular/aerobic/weight loss plans incorporating the use of walking, running and cardiovascular machine such as treadmills, elliptical trainers, and stationary/recumbent bikes.
EFFECTIVE COMMUNICATION IN HEALTHCARE
$40.00
Effective Communication in Healthcare is a micro course that provides an understanding of how to communicate effectively and efficiently within a healthcare setting. This course discusses the importance and purpose of effectively communicating within a healthcare setting, as well as the skills needed for effective communication.
FUNCTIONAL FLEXIBILITY, CORE AND BALANCE TRAINING
$195.00
Students will study principles and techniques for evaluation and implementation of exercise prescriptions that include instruction in flexibility, core, and balance training. Students will learn to implement the Sequential Exercise Training (SET) Model to enhance posture, body alignment, stability, proprioception and awareness for more complicated exercise movements.
HEALTHY MOMS AND INFANT NUTRITION
$195.00
This course will explore important nutritional recommendations for preconception, pregnancy, and infant and toddler feeding. In addition, it will also address food planning strategies for families (healthy meal and snack ideas, exercise, and family support) to embrace healthy living.
INTRODUCTION TO EXERCISE SCIENCE - LEVEL 1 (ANATOMY AND KINESIOLOGY)
$195.00
In this course, students gain an understanding of musculoskeletal and functional anatomy and the impacts on joint structures during exercise. Emphasis is placed on learning about proper body alignment, joint range of motion (ROM), basic biomechanics and kinesiological principles for development of safe and effective exercise programs.
INTRODUCTION TO EXERCISE SCIENCE - LEVEL 2 (EXERCISE PHYSIOLOGY)
$195.00
This course is designed to teach personal trainers how the muscular, skeletal and cardiorespiratory systems function with and without exercise conditioning. Additional topics include energy metabolism, neuromuscular function and the physiology of exercise in relation to training programs and environmental considerations.
INTRODUCTION TO SPORTS NUTRITION AND PERFORMANCE
$195.00
Learn what to eat before competing, understand the principles of healthy meal planning for athletes and be able to identify safe sport supplements such as protein powders/bars, creatine and sport drinks. Find out if you're providing the best fuel for your body in the short or long term and gain insights into how proper nutrition can provide optimal muscle recovery and sports performance.
NASM PREP COURSE
$895.00
This course prepares students to take and pass the NASM-CPT (Certified Personal Trainer) certification examination. Students are prepared to demonstrate proficiency in the performance domains of Basic and Applied Sciences; Assessment; Exercise Technique and Training Instruction; Program Design; Considerations in Nutrition; Client Relations and Behavioral Coaching; and Professional Development, Practice, and Responsibility.
THE SCIENCE AND BIOMECHANICS OF RESISTANCE/WEIGHT TRAINING TECHNIQUES
$195.00
Students learn about resistance and weight training with emphasis on anatomy, physiology and body alignment, weight training techniques, exercise equipment, and the risk/benefit analysis of a specific exercise chosen. Equipment reviewed include stability balls, exercise bands, free weights, body weight and commercial strength equipment.
WEIGHT MANAGEMENT AND NUTRITION IN THE LIFECYCLE
$195.00
This course teaches students the principles to set and achieve weight goals while working in conjunction with a registered dietitian in a team approach. Learn about the pitfalls of fad diets and learn how to personalize meal plan for clients.
Fee Breakdown
| Category | Description | Amount |
| --- | --- | --- |
| Course Fee (Basic) | WorldEducation | $ 0.00 |
| Course Fee (Alternate) | WorldEducation | $ 195.00 |
Online Partner: Self-Guided
This class is a self-paced course and is taught by one of our education partners. You will receive an automated email with your login information for the appropriate learning management system. You will have immediate access to course materials. If you do not receive your login information within two business days, please email
continuinged@montana.edu