OLLI at MSU Mystery Book Discussion Group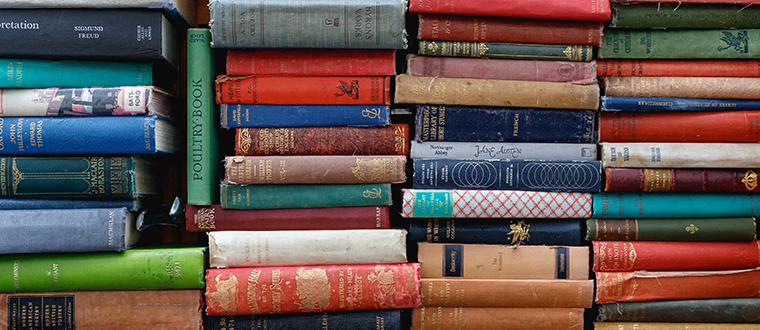 | | |
| --- | --- |
| Dates: | September 16, 2021 - May 19, 2022 |
| Meets: | Th from 12 N to 1:00 PM |
| Location: | Online |
| Cost: | $0.00 |
Sorry, the signup deadline has passed.
Please note: This course program requires membership in a 2021 - 2022 OLLI at MSU Membership or 2021 - 2022 OLLI at MSU Membership
Join us as we delve into real life mysteries with true crime! We will read some classics of the genre, as well as recent stories that use modern forensic techniques like DNA to catch actual killers. True crime gives us insight into the psychology of killers and investigators, as well as letting us examine good versus evil in our own world.

January 20, Yellow Bird: Oil, Murder, and a Woman's Search for Justice in Indian Country, Sierra Crane Murdoch

February 17, The Devil in the White City: Murder, Magic, and Madness at the Fair That Changed America, Erik Larson

March 17, I'll Be Gone in the Dark: One Woman's Obsessive Search for the Golden State Killer, Michelle McNamara, Gillian Flynn, et al.

April 21, The Stranger Beside Me: The Inside Story of Serial Killer Ted Bundy, Ann Rule

May 19, The Fact of a Body: A Murder and a Memoir, Alexandria Marzano-Lesnevich

Free and open to all OLLI at MSU members. Registration is required. Upon registration, participants will receive a Zoom link for the online discussion option.

Members are welcome to attend all or select book discussion months. Obtaining books is the responsibility of each participant.

Online
This is a real-time (live) online class that meets at the specified day(s)/time(s) listed.
We will send you a reminder email with login instructions one business day before the program start date. If there are additional sessions, we will send reminders the morning of those sessions.
| Date | Day | Time | Location |
| --- | --- | --- | --- |
| 09/16/2021 | Thursday | 12 N to 1 PM | Online |
| 10/21/2021 | Thursday | 12 N to 1 PM | Online |
| 11/18/2021 | Thursday | 12 N to 1 PM | Online |
| 01/20/2022 | Thursday | 12 N to 1 PM | Online |
| 02/17/2022 | Thursday | 12 N to 1 PM | Online |
| 03/17/2022 | Thursday | 12 N to 1 PM | Online |
| 04/21/2022 | Thursday | 12 N to 1 PM | Online |
| 05/19/2022 | Thursday | 12 N to 1 PM | Online |