Montana's Agriculture: Four Decades of Climate Change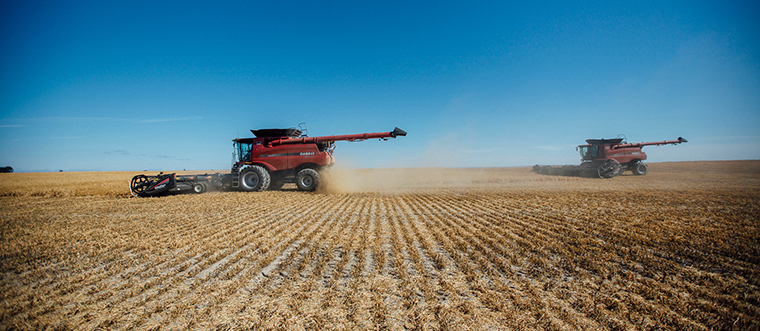 | | |
| --- | --- |
| Dates: | September 27 - November 1, 2022 |
| Meets: | Tu from 2:00 PM to 3:00 PM |
| Location: | Bozeman, MT - Hope Lutheran Church |
| Cost: | $40.00 |
Sorry, the signup deadline has passed.
Please note: This course program requires membership in a 2022-2023 OLLI at MSU Membership
Description
An in-depth look at four decades of Montana Agriculture, starting in the 1980s and finishing with the past decade, and how climate has changed the way Montana producers operate. Topics to be discussed include how climate impacts operational decisions and refocusing research to address changing production needs. Participants will gain a greater appreciation for Montana agriculture.
Scholarships
Apply for a needs-based scholarship to take this offering.
Meet the Instructor
Jack Riesselman
Jack Riesselman is professor emeritus in plant pathology who taught at MSU for 30 years. He is the host and co-producer of Montana Ag Live on PBS.
| Date | Day | Time | Location |
| --- | --- | --- | --- |
| 09/27/2022 | Tuesday | 2 PM to 3 PM | Bozeman, MT - Hope Lutheran Church |
| 10/04/2022 | Tuesday | 2 PM to 3 PM | Bozeman, MT - Hope Lutheran Church |
| 10/11/2022 | Tuesday | 2 PM to 3 PM | Bozeman, MT - Hope Lutheran Church |
| 10/18/2022 | Tuesday | 2 PM to 3 PM | Bozeman, MT - Hope Lutheran Church |
| 10/25/2022 | Tuesday | 2 PM to 3 PM | Bozeman, MT - Hope Lutheran Church |
| 11/01/2022 | Tuesday | 2 PM to 3 PM | Bozeman, MT - Hope Lutheran Church |