Oh, Canada!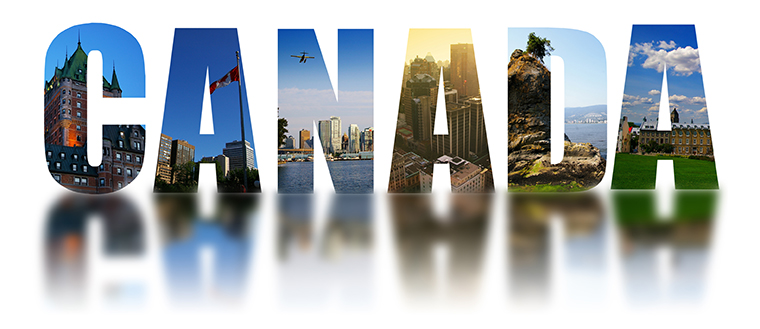 | | |
| --- | --- |
| Dates: | November 15 - December 20, 2022 |
| Meets: | Tu from 2:00 PM to 4:00 PM |
| Location: | Bozeman, MT - Hope Lutheran Church |
| Cost: | $75.00 |
Sorry, the signup deadline has passed.
Please note: This course program requires membership in a 2022-2023 OLLI at MSU Membership
Description
This course will provide a brief, topical survey of Canada, a country of vital importance to the U.S. The program consists of presentations and discussions about shared and divergent histories, political values and institutions, economic and environmental relationships, national, regional, and ethnocultural identities, immigration patterns, common and specialized approaches to national security, and quality of life comparisons. In addition, we will explore little-known realms of cross-border phenomena and fascinating places throughout our northern neighbor.
Course Takeaways
Participants will finish the course with a deeper appreciation for Canada. Canada is a fascinating country similar to the United States, with compatible values and interests, but profoundly different in other ways. Canada manifests a different historical trajectory based on different choices, an alternative North American society.
As citizens of Montana, members of the class will realize that we have much to learn about our nearest foreign neighbor. We also have much to gain by understanding what's at stake in continued good relationships across the 49th parallel. Montana is the only state to border three Canadian provinces. Montanans are uniquely positioned to appreciate and benefit from this geographic contiguity.
Scholarships
Apply for a needs-based scholarship to take this offering.
Meet the Instructor
Stephen Maly
Stephen Maly retired from Helena Civic Television and relocated to Bozeman to develop a multi-disciplinary project called the Global Civics Initiative. Stephen has an M.A. in international relations from the Johns Hopkins SAIS and a B.A. in international affairs from the University of Colorado. He spent a year at the University of Sussex as a Rotary Scholar and enjoyed a two-year fellowship in Canada from the Institute of Current World Affairs.
| Date | Day | Time | Location |
| --- | --- | --- | --- |
| 11/15/2022 | Tuesday | 2 PM to 4 PM | Bozeman, MT - Hope Lutheran Church |
| 11/22/2022 | Tuesday | 2 PM to 4 PM | Bozeman, MT - Hope Lutheran Church |
| 11/29/2022 | Tuesday | 2 PM to 4 PM | Bozeman, MT - Hope Lutheran Church |
| 12/06/2022 | Tuesday | 2 PM to 4 PM | Bozeman, MT - Hope Lutheran Church |
| 12/13/2022 | Tuesday | 2 PM to 4 PM | Bozeman, MT - Hope Lutheran Church |
| 12/20/2022 | Tuesday | 2 PM to 4 PM | Bozeman, MT - Hope Lutheran Church |