Water for Elephants: Eco-Tourism in Zimbabwe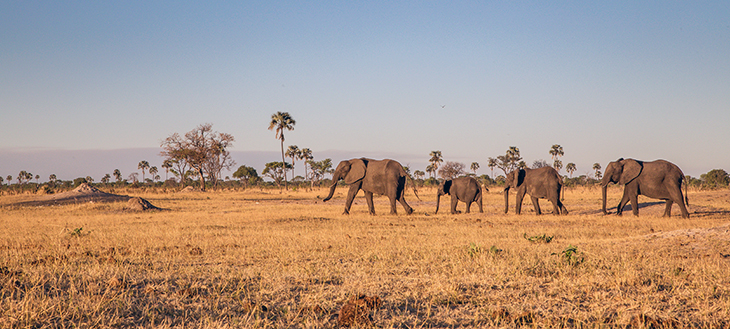 | | |
| --- | --- |
| Dates: | November 14, 2022 |
| Meets: | M from 3:00 PM to 5:00 PM |
| Location: | Museum of the Rockies |
| Cost: | $0.00 |
Sorry, the signup deadline has passed.
Please note: This course program requires membership in a 2022-2023 OLLI at MSU Membership
Hwange National Park in Zimbabwe is one of Africa's great wildlife reserves. Early wardens in the 1920s faced a challenge with wildlife leaving the park during the dry seasons and driving human-wildlife conflict where elephants often lost out. Pumping water kept elephants in the park but now that infrastructure has aged. Learn how eco-tourism drives a more sustainable solution for wildlife conservation and local community development.
Museum of the Rockies
600 W Kagy Blvd, Bozeman, MT 59717
Christopher Moriarty
Christopher Moriarty developed his love of Africa while living in a remote Namibian village while teaching in the U.S. Peace Corps. From the jungles of Uganda to the Kalahari, he has traveled to the far corners of the continent on numerous private and self-guided safaris over the last 20 years. He is passionate about conserving wildlife and wild spaces through responsible travel. Chris is the owner and founder of Moraway Adventures. This eco-adventure travel company specializes in custom safaris directly supporting wildlife conservation and community development. He holds a master's in international development and is a member of the Rotary Club in Bozeman.