Genetics: An Introduction and Current Topics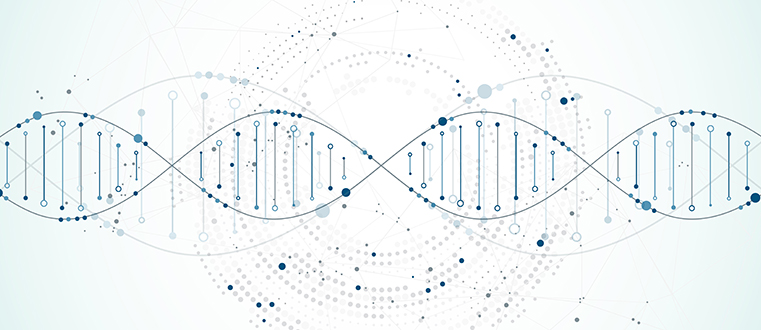 | | |
| --- | --- |
| Dates: | September 21 - October 19, 2022 |
| Meets: | W from 3:30 PM to 5:30 PM |
| Location: | Bozeman, MT - Hope Lutheran Church |
| Cost: | $65.00 |
Sorry, the signup deadline has passed.
Please note: This course program requires membership in a 2022-2023 OLLI at MSU Membership
Description
Michelle Flenniken, a professor in MSU's Department of Plant Sciences and Plant Pathology, will teach general genetics in an accessible format. Genetics is critical to biology and fundamental genetics concepts will be covered, including eukaryotic and prokaryotic gene expression, chromosomes, DNA, heredity, biological sex determination, etc. In addition, the course will provide an overview of current hot topics in genetics, including CRISPR-Cas mediated gene editing, precision medicine, and cancer genetics. There will be an opportunity to discuss these topics as a group.
Course Takeaways
Participants will gain a greater understanding of, and appreciation for, genetics. They will gain an overall understanding of the universal code of life and gene regulation. Participants will also gain knowledge about current topics in genetics, including gene editing and precision medicine.
Scholarships
Apply for a needs-based scholarship to take this offering.
Meet the Instructor
Michelle Flenniken
Michelle Flenniken
is an associate professor in the Department of Plant Sciences and Plant Pathology at Montana State University. She is a microbiologist who investigates honeybee host-pathogen interactions. She also serves as co-director of the
Pollinator Health Center
at MSU. She received a B.S. in biology from the University of Iowa, then was a Peace Corps volunteer in Ghana before obtaining her Ph.D. in microbiology from Montana State University. Before becoming an MSU faculty member, she did postdoctoral research at the University of California, San Francisco. Michelle has ten years of experience teaching General Genetics (BIOB 375) and virology courses at MSU.
| Date | Day | Time | Location |
| --- | --- | --- | --- |
| 09/21/2022 | Wednesday | 3:30 PM to 5:30 PM | Bozeman, MT - Hope Lutheran Church |
| 09/28/2022 | Wednesday | 3:30 PM to 5:30 PM | Bozeman, MT - Hope Lutheran Church |
| 10/05/2022 | Wednesday | 3:30 PM to 5:30 PM | Bozeman, MT - Hope Lutheran Church |
| 10/12/2022 | Wednesday | 3:30 PM to 5:30 PM | Bozeman, MT - Hope Lutheran Church |
| 10/19/2022 | Wednesday | 3:30 PM to 5:30 PM | Bozeman, MT - Hope Lutheran Church |