The History of the Movie Musical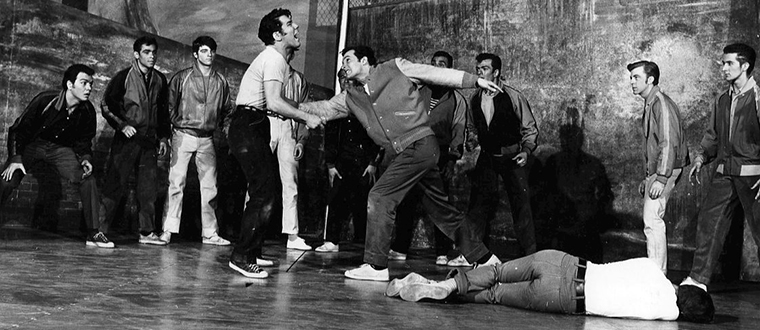 | | |
| --- | --- |
| Dates: | November 15 - December 20, 2022 |
| Meets: | Tu from 10:00 AM to 12 N |
| Location: | Online |
| Cost: | $75.00 |
Sorry, the signup deadline has passed.
Please note: This course program requires membership in a 2022-2023 OLLI at MSU Membership
Description
Some experts say singing and musical show tunes lead to mental clarity. True or not, this course will explore the history of movie musicals beginning with "The Jazz Singer" in 1927 to Stephen Spielberg's "West Side Story." Featured performers include Garland, Kelly, Astaire and Streisand, to name a few. Participants will also learn how the movie musical must evolve to stay alive.
Course Takeaways
Participants will gain an appreciation of the classic movie musical, one of America's true art forms.
Scholarships
Apply for a needs-based scholarship to take this offering.
Meet the Instructors
Online
This is a real-time (live) online class that meets at the specified day(s)/time(s) listed.
We will send you a reminder email with login instructions one business day before the program start date. If there are additional sessions, we will send reminders the morning of those sessions.
Sam and Candy Caponegro
Sam and Candy Caponegro have worked in all aspects of theater for over 40 years. Through their lectures, they hope to keep the love of the classic movie musical and the Golden Age of Broadway alive.
| Date | Day | Time | Location |
| --- | --- | --- | --- |
| 11/15/2022 | Tuesday | 10 AM to 12 N | Online |
| 11/22/2022 | Tuesday | 10 AM to 12 N | Online |
| 11/29/2022 | Tuesday | 10 AM to 12 N | Online |
| 12/06/2022 | Tuesday | 10 AM to 12 N | Online |
| 12/13/2022 | Tuesday | 10 AM to 12 N | Online |
| 12/20/2022 | Tuesday | 10 AM to 12 N | Online |