Six Biblical Conundrums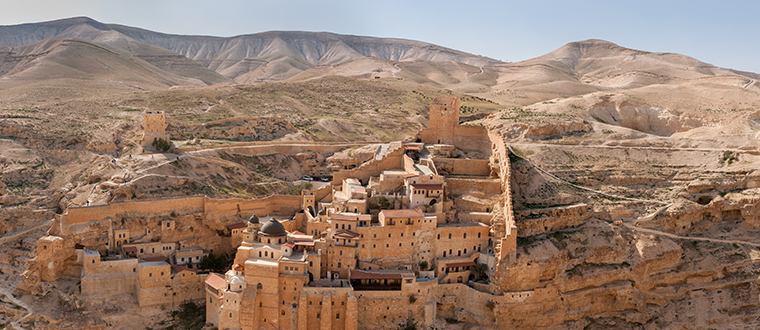 | | |
| --- | --- |
| Dates: | October 4 - November 8, 2022 |
| Meets: | Tu from 10:00 AM to 12 N |
| Location: | Online |
| Cost: | $75.00 |
Sorry, the signup deadline has passed.
Please note: This course program requires membership in a 2022-2023 OLLI at MSU Membership
Description
This course will examine six Biblical conundrums using recent archaeological finds from Israel and surrounding areas combined with Biblical history and extra-Biblical texts. Relevant evidence to be considered includes archaeology, geology, Assyriology, Egyptology, Greek and Roman historical sources, Semitic epigraphy, the Dead Sea Scrolls and Biblical narratives.
The course will address one conundrum per class, including:
1. The Biblical Creation Story vs. Astrophysics: Which is right?
2. The Flood Story: Geology Says It Happened! Really?
3. The Patriarchs: Pimps, Privateers or Princes?
4. The Exodus Story: Did it Happen?
5. King David and His Dynasty: Did They Really Rule?
6. Jesus, James, Josephus, and the Dead Sea Scrolls
Course Takeaways
A better understanding of problematic Biblical texts in relationships to archaeology and related scientific disciplines.
An introduction to the process of deductive reasoning and fact assessment.
An interest in learning more about Biblical archaeology, ancient Near Eastern history, Biblical history and astrophysics.
An awareness of the controversial issues related to these topics.
Scholarships
Apply for a needs-based scholarship to take this offering.
Meet the Instructor
Online
This is a real-time (live) online class that meets at the specified day(s)/time(s) listed.
We will send you a reminder email with login instructions one business day before the program start date. If there are additional sessions, we will send reminders the morning of those sessions.
David Meir-Levi
David Meir-Levi is an American-born Israeli currently living in Palo Alto, CA. He holds a B.A. from Johns Hopkins University and an M.A. in Near Eastern Studies from Brandeis University. He taught archaeology and Near Eastern history at the Hebrew University in Jerusalem and the University of Tel Aviv in the 60s and 70s while completing his service in the Israeli military.
In recent years, he lectured on the Middle East and Israel for the Department of History at San Jose State University in San Jose, CA. He has also lectured about Biblical studies and archaeology for Osher programs in California, South Carolina, Utah, Maryland and Florida.
Since the outbreak of the 2nd Intifada on September 29, 2000, he has lectured throughout northern California and abroad at synagogues, churches, high schools, universities and service organizations on topics related to the history of the Arab-Israel conflict. In addition, he has been a guest lecturer at Stanford, Cal-Poly Institute, the Monterey Institute for International Studies, The Santa Clara University School of International Law, and Evangelical, Jewish and Catholic communities in Guatemala.
| Date | Day | Time | Location |
| --- | --- | --- | --- |
| 10/04/2022 | Tuesday | 10 AM to 12 N | Online |
| 10/11/2022 | Tuesday | 10 AM to 12 N | Online |
| 10/18/2022 | Tuesday | 10 AM to 12 N | Online |
| 10/25/2022 | Tuesday | 10 AM to 12 N | Online |
| 11/01/2022 | Tuesday | 10 AM to 12 N | Online |
| 11/08/2022 | Tuesday | 10 AM to 12 N | Online |